New pictures from Amron: 80 years Amron - a great feast.
Closing Event - "GRADUATION"
As a "good shepherds" (gutpelawasman) want our graduates do their duty.

They chose this theme as a motto.
On 28 November 2014, 13 young men celebrated their graduation and the Church could be passed as a future evangelists.
Here preparation for transition to the church.
The Singsing Group precedes.
The Students of the graduation class.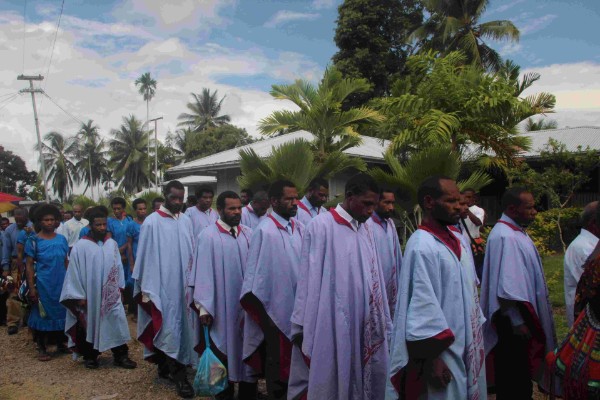 Johannes Sutor with school Chorus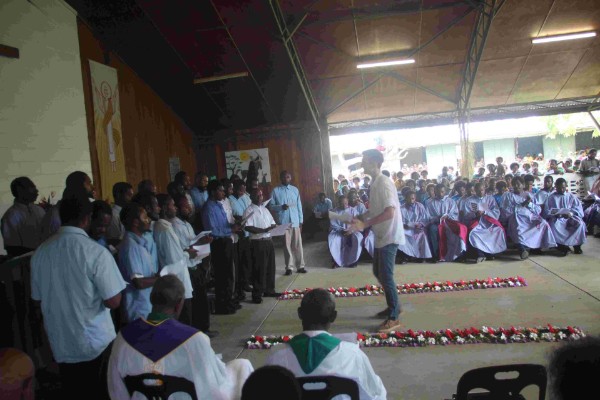 The School Band play at the worship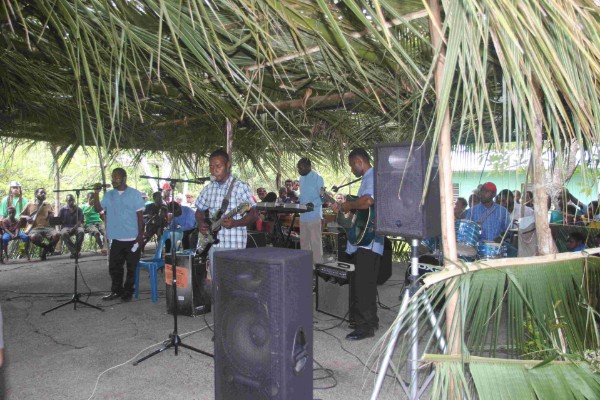 Nailed It! Sagjonah greets his relatives and with this image - even us.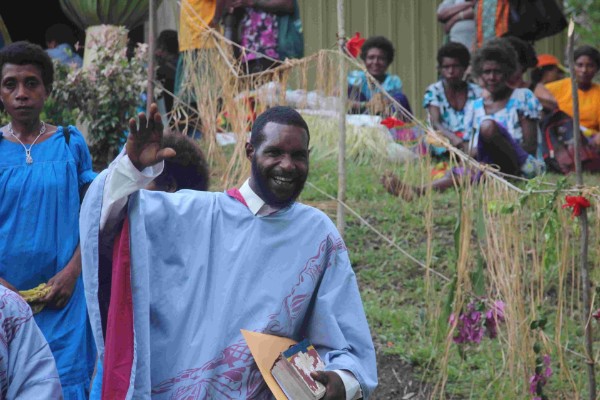 The Program of the 38. Graduation in worship
The hard sermon kept Pastor Luke Timoti from the church office in AMPO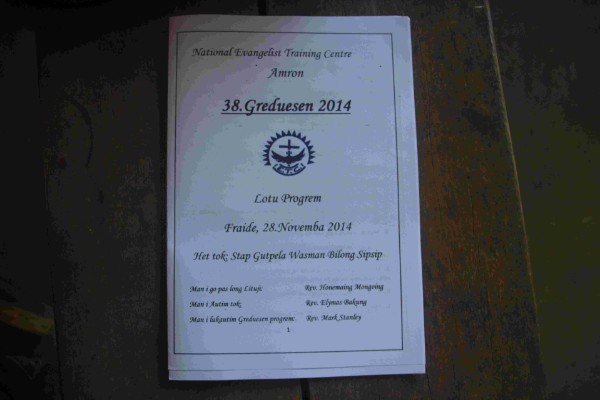 We spent a lovely day with about 500 visitors from throughout Papua New Guinea.

Here, the greeting banner.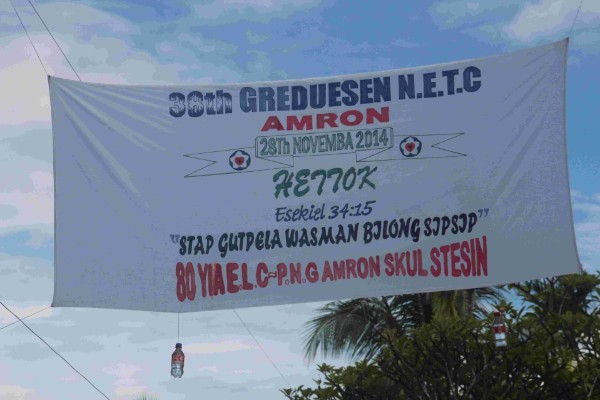 After the "Graduation" it was for the teachers again "detention" - and for two weeks! At our local teachers, we first conducted a one-week computer course. The course became necessary after we were able to buy a used computer in the 2nd half of 2014 for each teacher and a photocopier / printer.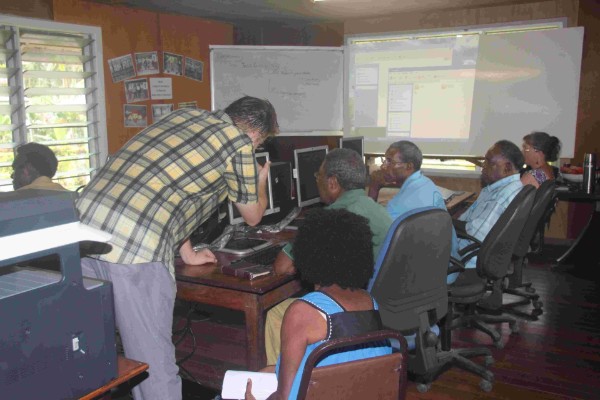 Here you can see Pictures of events in past.
Mission partnership Meeting only with a part of the nominated persons
Photo of the new Partnership Committee of Amron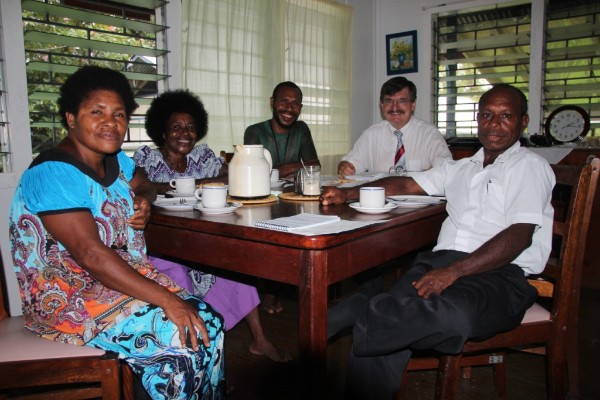 Photo of the Partnership Committee in Deanery Neustadt/Aisch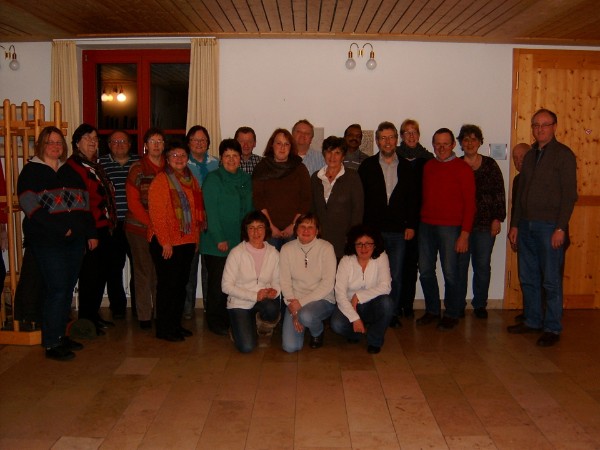 VISITATION of the Evangelist School!

In the second week of March 2013 Amron was a visitation of a curriculum review team considered the ELC-PNG and examines the school from NETC exactly.

The three examiners held internships in education, conducted numerous interviews with students and teachers and took the whole management and existing buildings under the microscope.

The teachers at the school are motivated, kept good teaching, offices, dormitories, library, meeting room, etc. were clean and without betel nut traces, we were able to provide all the necessary documents, even the manual of our school has been completed after years of preparatory work in time. In particular it has been certified to us that our students are highly motivated and have a particularly strong sense of community. Also stunned the auditors the quality and intensity of our morning and evening services, and our meetings with spiritual content (tutor-student family meeting).

Certainly, some suggestions will be received. That's a good thing. Notes from outside constantly contribute to a better self-image.
(Information from pastor Hans Grauvogl)
Pictures of the worship at the Reformation October 2012 Amron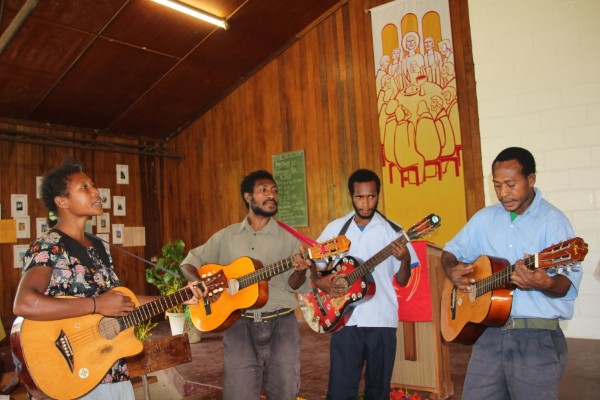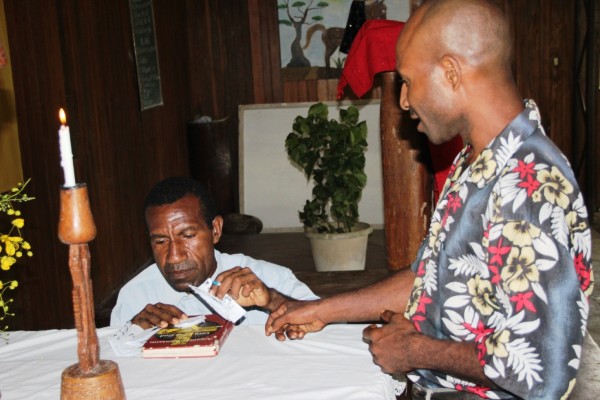 Pictures of the farewell ceremony of the Students women the 3rd year on the 26 October 2012